ASVB Value Calculator Training
Join us for our ASVB Value Calculator training webinar where we'll teach you how to calculate you social value using the ASVB.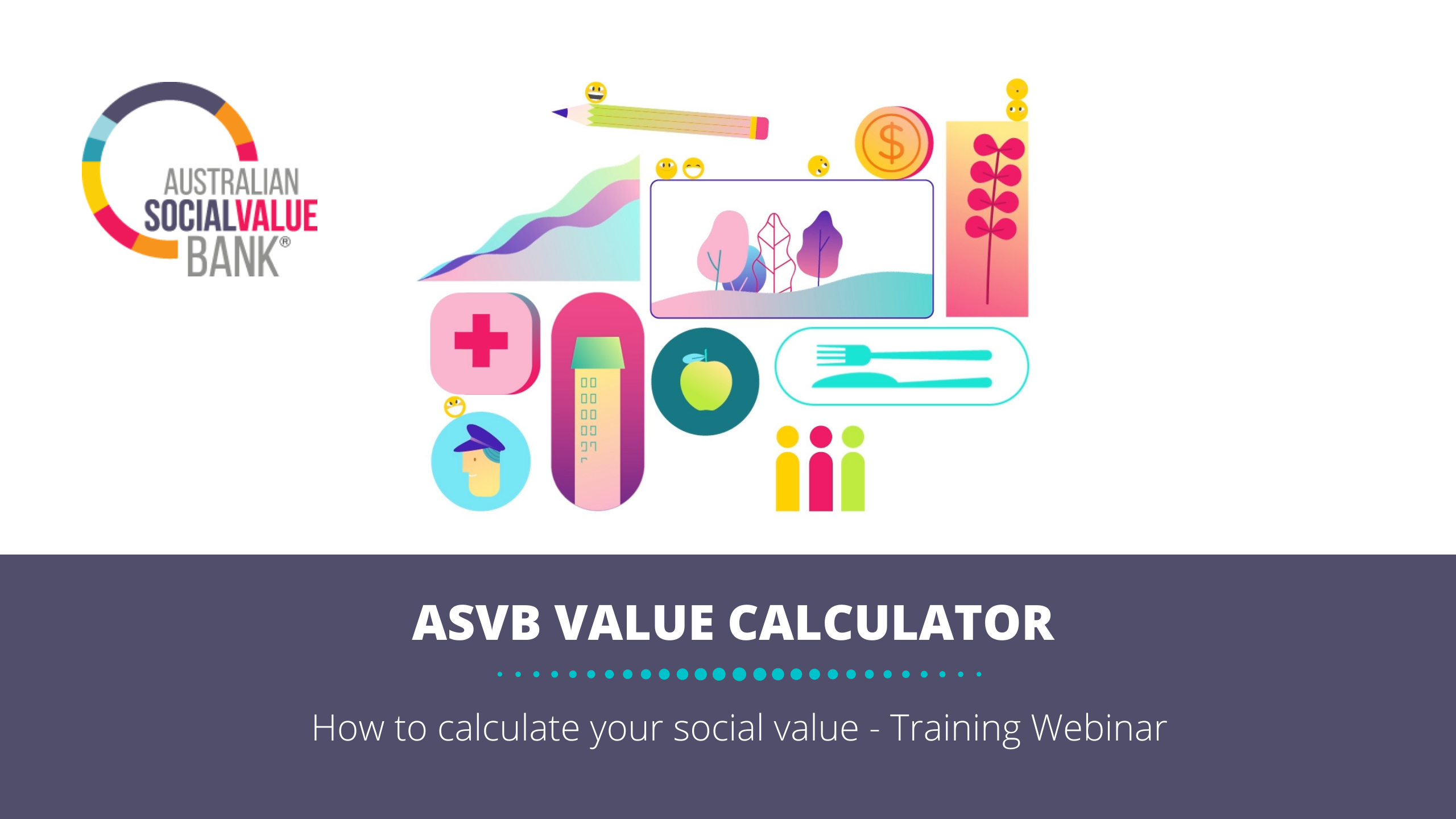 If your organisation is an ASVB Subscriber and you need training in how to use the ASVB Value Calculator, then this webinar is for you. Or perhaps you're considering subscribing and you want to understand the methodologies that sit behind the ASVB and what you need to apply it, then this training sessions should answer all of your questions.
Here's what the training webinar includes:
• Overview of the methodologies used by the ASVB
• Step-by-Step demonstration of the Value Calculator using a case study
• What data is required to apply the ASVB
• Being transparent in your assumptions
• Tips to generating a good impact statement and how they can be used
• Q&A
Join me for our lunchtime training by registering for an upcoming sessions below:
(Please note this session will run for approximately 90 minutes so please bring your lunch!)