Why measure social impact?
As a society, we need to be able to demonstrate that the investment being made in human services is making a difference in the lives of vulnerable Australians.
Government resources are limited; one of our biggest concerns is our ability to sustain the welfare system. An ageing population is resulting in less tax revenue being collected and an increase in pension payments and health spending. It is clear to see that based on current trends our welfare system is unsustainable.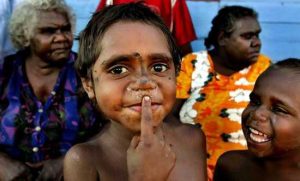 Alongside this is an ever-growing list of 'wicked' problems such as; climate change, the obesity epidemic, inter-generational welfare dependency, lack of housing affordability and Indigenous disadvantage, to name just a few.
As a result, the funding environment for social services in Australia is changing, we are under increasing pressure to attract investment from sources other than government, while businesses and governments are looking to get the best use of their procurement dollar.
As a society, we need to be able to demonstrate that the investment being made in human services is making a difference in the lives of vulnerable Australians, supporting them towards living healthy and fulfilling lives.
What the ASVB can offer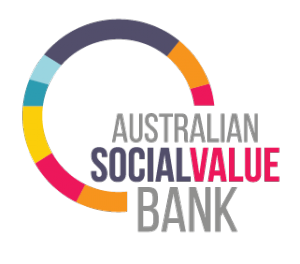 Effectively communicate the impact of your work
Demonstrate that your programs provide good value for money
Compare the impact of your interventions across program areas
Use measurement as the basis for program improvement
Direct resources where they have the biggest impact on people's wellbeing
Attract funding from the private sector to address social issues
Forecast the potential impact a program will deliver
Demonstrate the social return created by investment in community services
Report on the value of cost savings to government
Use your procurement dollar to deliver positive social impacts
Use robust evidence-based data to support a strategic approach
Include social impact measurement to inform financial decision making
Why use the ASVB?
Most people will agree that measuring social impact is worthwhile. The difficulty has been that traditional methods of measuring social impact are resource intensive; faced with the decision of allocating resources towards service delivery and measuring outcomes, most providers will choose to put their money towards supporting those people they are trying to help.
Nine out of ten community organisations cited lack of funding as a key barrier to measuring the outcomes of their work

Ami Seivwright, Paul Flatau, Sarah Adams and Claire Stokes, The Future of Outcomes Measurement in the Community Sector in Western Australia, The University of Western Australia, Centre for Social Impact 2016
The Australian Social Value Bank offers a proportionate way to measure your social impact that is robust, yet accessible and achievable to everyone.
Further to this, traditional approaches used to value social impact do not provide you with the ability to compare the value of one program against another.
As a provider of Community Housing, are you better off allocating more resources to ensure that your tenants are not living in housing that is overcrowded, or spending that money to promote good relationships between neighbouring tenants? Which of these options will have a greater impact on your tenants' wellbeing?
With the introduction of the Australian Social Value Bank we now have a way to be able to answer these types of questions based on evidence, rather than 'gut-feeling'.
Using a shared language based on the wellbeing of individuals, the ASVB allows you to compare the value of different programs at both a service and procurement level.
The ASVB is the only social impact tool in the world that can measure the value created for individuals, for example increased sense of safety, improved job readiness and improved overall health, as well as the benefits for secondary parties, such as cost savings to the state.

Daniel Fujiwara, Founder of Simetrica